Freeview is the only free-to-air digital terrestrial television service in the United Kingdom. It is delivered by the company DTV Services Ltd, a joint venture between the BBC, ITV, Channel 4, Sky and transmitter operator Arqiva.
Freeview is the easiest way to enjoy digital TV for free. No matter what you're into, you can find something that suits you – New Freeview Play has 95% of the nation's favourite TV as well as loads more shows on demand, all without a subscription.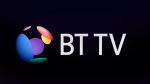 BT TV, also known as "YouView"  is the TV service from BT. You can choose a selection of packages including sport and entertainment.
Although not mentioned on the BT website, you'll need a good TV aerial to use this service.
Great Satellite TV – No Monthly Bills: If you've already got a dish, it couldn't be easier to switch to Freesat. Simply plug in a Freesat box or TV & connect to broadband to access Catch Up services. Then sit back and enjoy over 200 TV & Radio channels, with no monthly fees.
Freesat was set up to ensure that everyone can access the best of free digital TV, no matter where they live in the UK. Freesat brings you over 200 great digital TV and radio channels. Favourites like BBC Three, BBC Four, ITV2, ITV3, More 4 and Film Four are all yours, with no contract and no monthly bills. Plus Freesat offers up to 70 hours a week of HDTV from the BBC and ITV at no extra cost.