Aerial man, Steve Parker of Bristol Aerial Express, can recommend, and fit, everything that you need for perfect, reliable, TV reception in your area. We don't only fit new aerials though, if you have a poor picture or a problem with your aerial, we can repair that too.
With my experience I can provide a free quote, normally over the phone, and guarantee you competitive rates, no VAT to pay and quality workmanship.
Guaranteed reliable Freeview reception with a new aerial

Freeview's "Free to Air TV" is still the most popular and cost effective way to watch hundreds of channels.
However, to get the best picture you need a well designed and properly installed aerial. For a one-off, affordable, fee we will install a high quality, new, TV aerial that we guarantee will provide 100% reliable Freeview viewing.
TV Aerial Repairs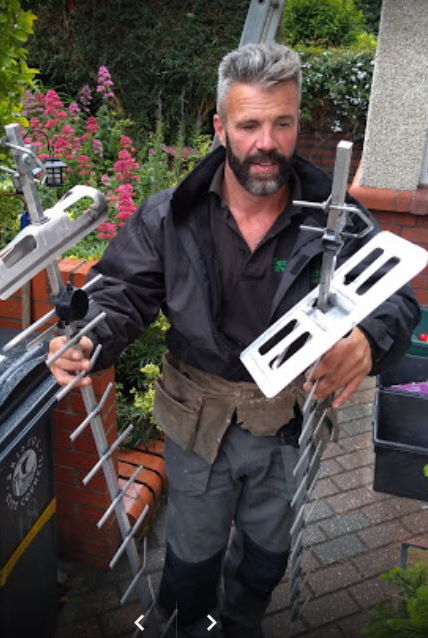 If you have a poor quality TV picture, you might have a fault somewhere in your aerial system. You might not need a new aerial – have a look at Aerial Repairs – to see what might be wrong and how we can help.
Bristol Aerial Express is a family run aerial company based in Bristol and was established in 1968.
Aerial man, Steve Parker, says "We are highly qualified and only use good quality materials, with no call out charges and a same day service we guarantee you the highest level of work".
So, if your TV picture isn't as clear as you'd like, or your HD signal is poor then give us a call on 0117 956 0954 or 07976 447 007 or email digital.freeview@yahoo.co.uk for an accurate quote.